Here are some pics of a Mexican Mauser build I'm working on. I worked on the receiver today.
Here is the action before I started on it. It's bolted onto my receiver fixture. I use the fixture for rouging the rear bridge in the mill. Makes it a much quicker job.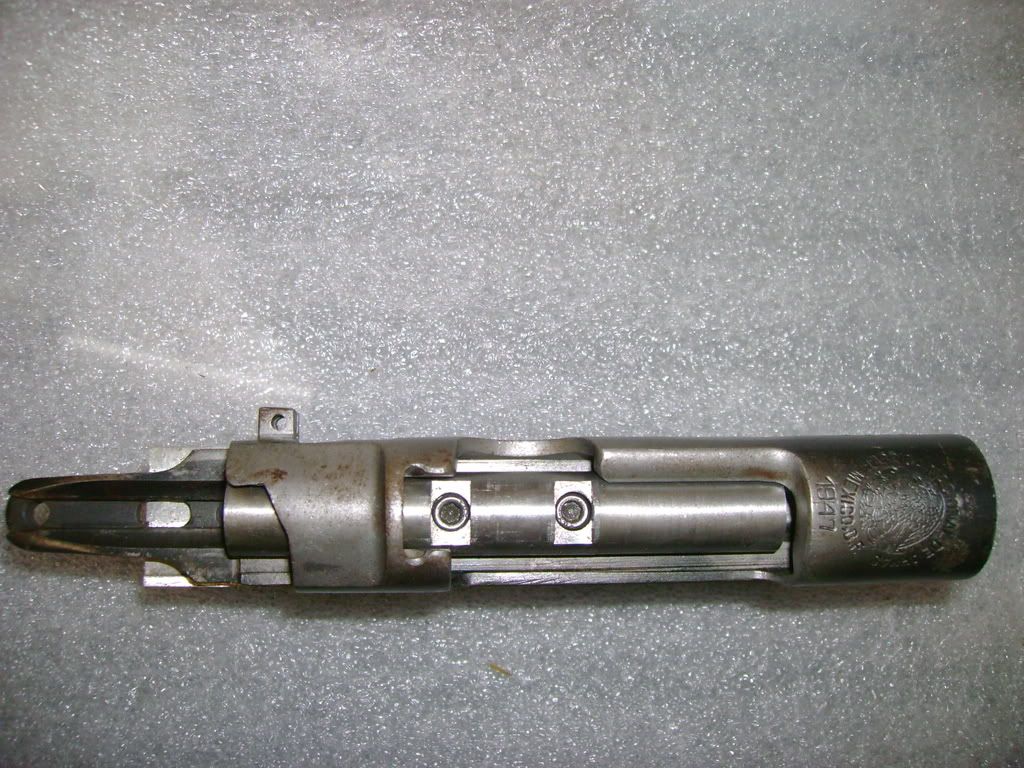 Here we have the receiver after I have recontoured and rough polished the action.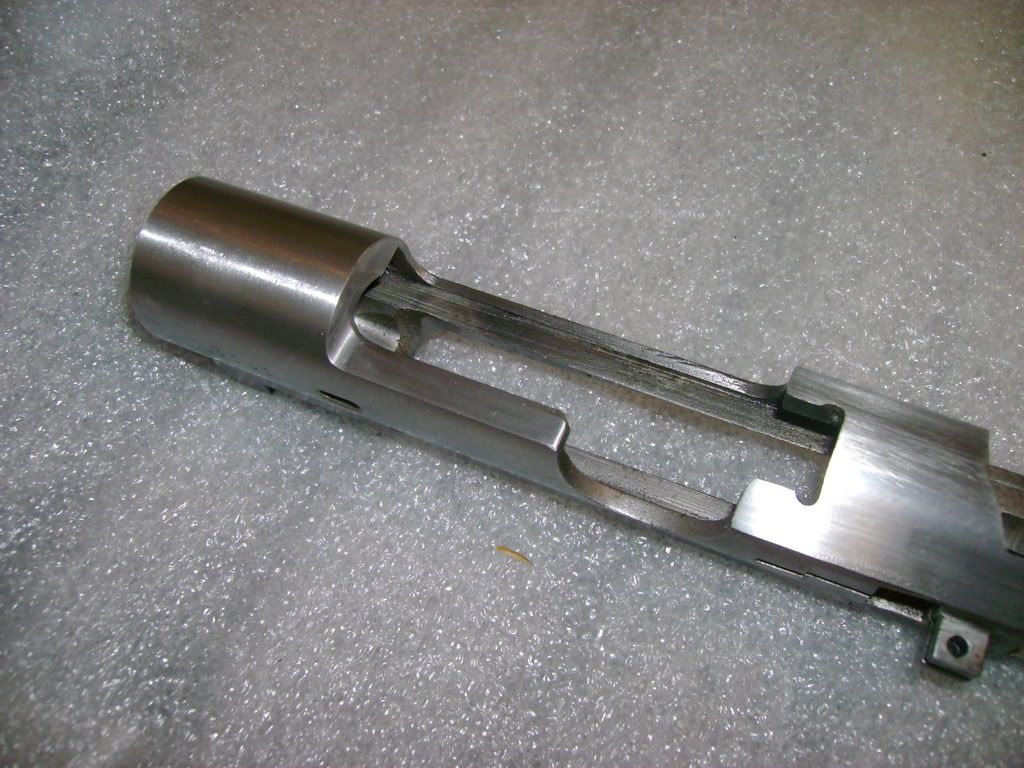 Here it is drilled & tapped next to another '36 Mexican showing the rear tang that was recontoured.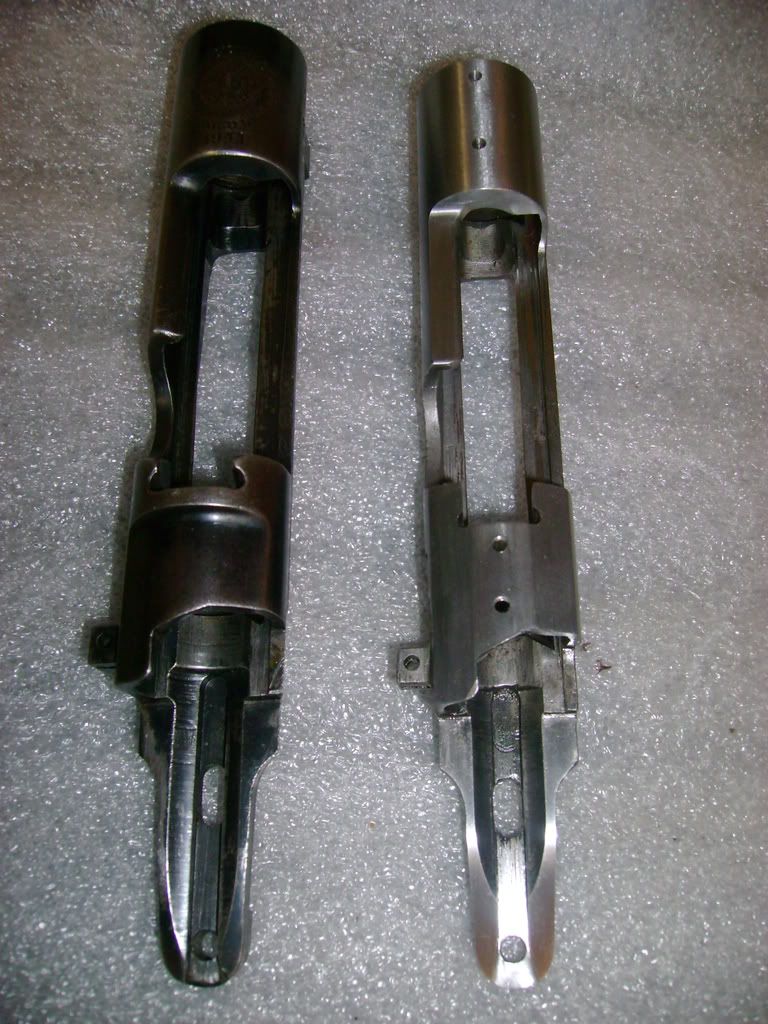 Here's a side shot of the tang profile.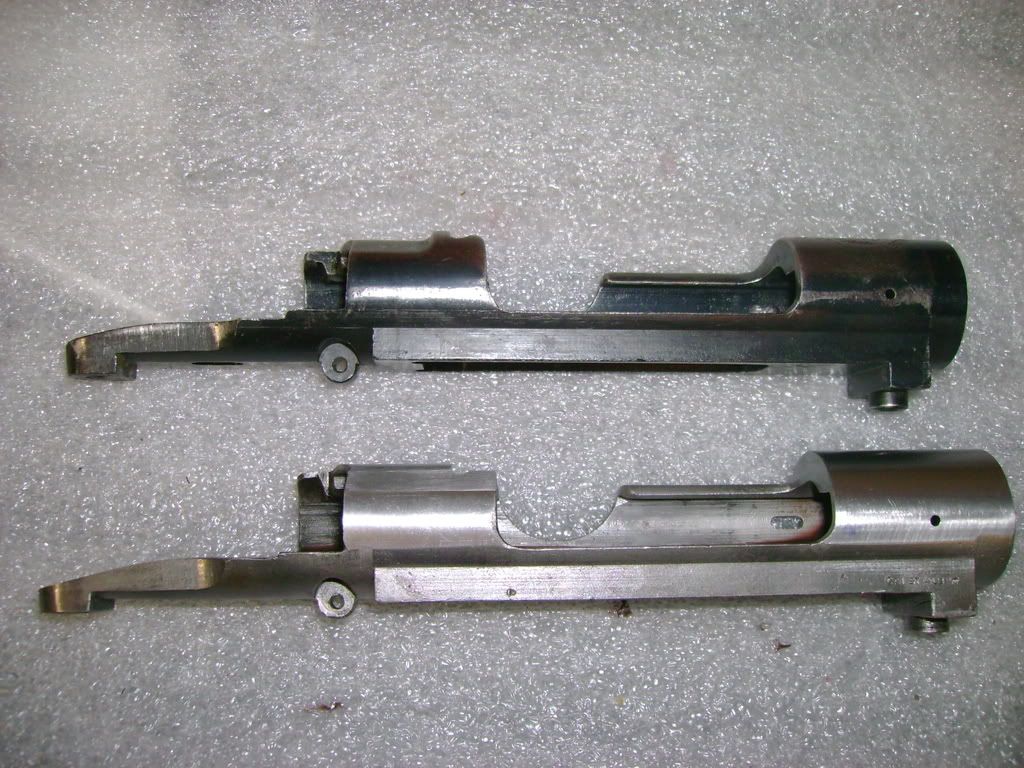 I'll finish the bolt handle on Friday and resolve any feed issues then send it out for heat treating.