I asked a while back, on the other forum I think, about using Accuraglass or something similar to "pour" a grip cap. No one had seemed to have done it, but I pressed on.
On my Yugo Mauser project for my son, I wanted to make a personalized grip cap with his initials. So, I did.
First, instead of using Accuraglass, I bought some clear polyester casting resin from a hobby shop (Michals I think). It is a two part resin which only takes a few drops of hardener, and can use many color dyes. I bought some black dye, and it looks very much like the dye in the accuraglass pack.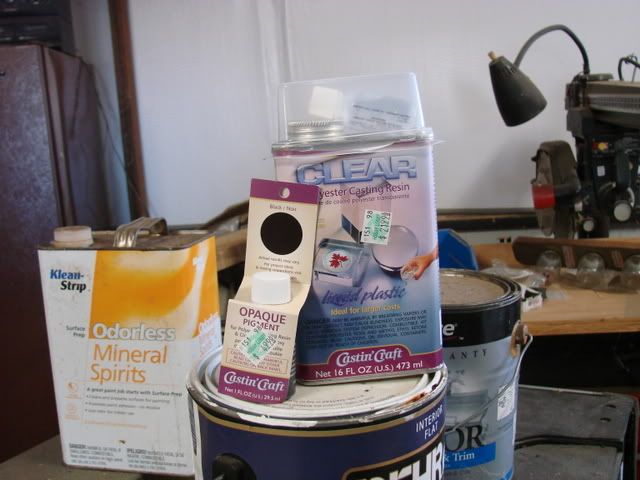 After I had shaped the grip area close to how I wanted it, I cut off the excess length flat, and angled the way I wanted. Then I put it in a vise and used a level to get the grip cap area perfectly flat. Then using some modeling clay, I made a dam around the area to hold the liquid polyester.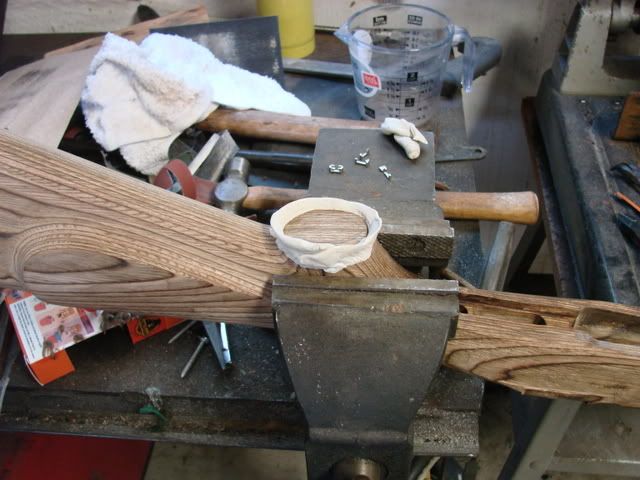 I marked the area for the initials, and then I used a dremel and a cutting burr to make some undercuts in the wood for a mechanical lock on the cap.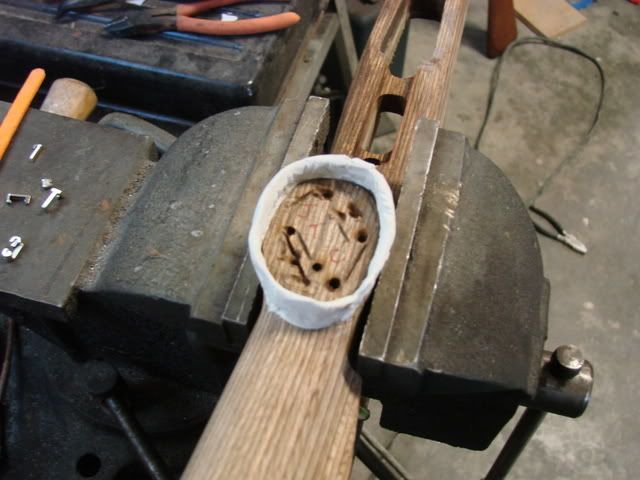 Next, I placed the initials on the grip in position.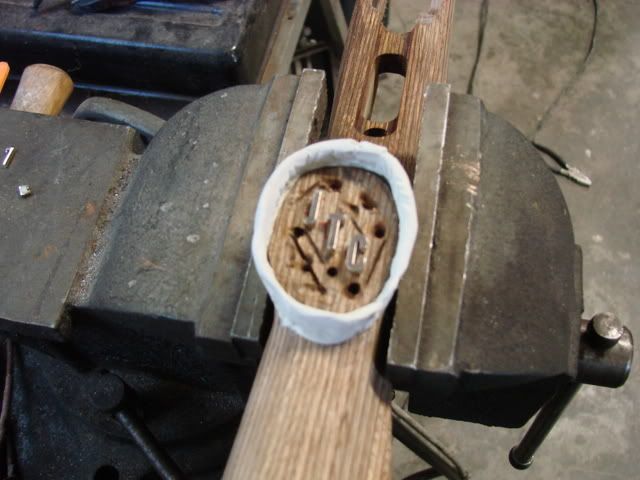 The initials were also bought from the hobby shop. They are some type of metal, likely a zinc type pot metal. They are made to be used on a leather type thong for a necklace and are about 1/8" thick or so. The have a slot in the back to slip the thong through which made them perfect for a mechanical lock in the grip cap.
The resin was mixed and colored per instructions in an old measuring cup and then poured into the dam over the initials. I poured it to just over the level of the initials so it could be sanded down flush at the same time. (pay no attention to the black cap next to the measuring cup, it was for testing)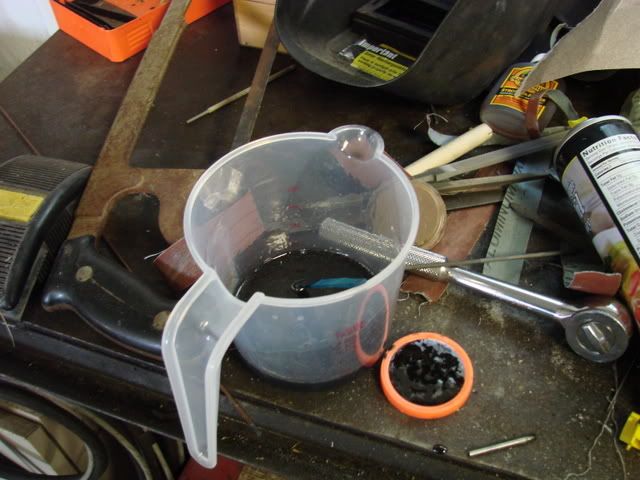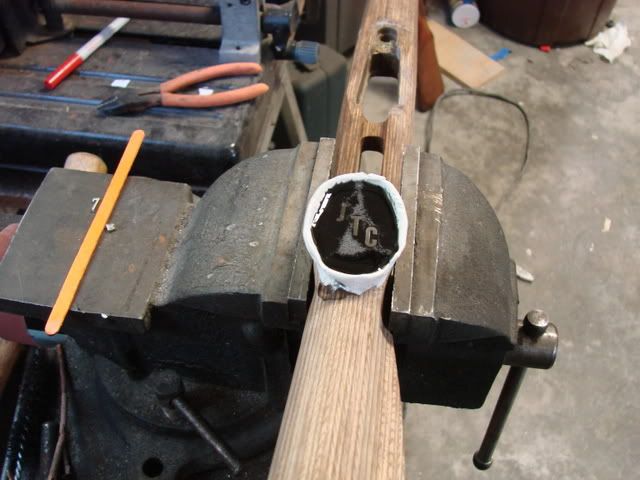 The only issue I ran into was that it took forever to 'dry' or cure. It was in my shop which is not heated or cooled. After 2 days it was solid, but tacky to touch. I re-read the instructions and noticed it said cure time varied with humidity. I took it in the house and it was solid and tack free overnight.
After curing, I removed the dam which showed the over sized rough side. I used a file to rough finish it close to size of the grip, then progressively finer sand paper to keep the grip size and angle right. The top I used a block sander to sand the entire surface at once. Just a bit of sanding uncovered the initials and brought the surface smooth.
And finally, a finished photo.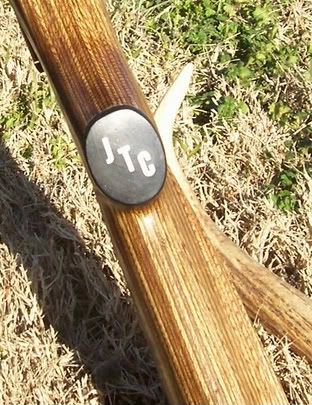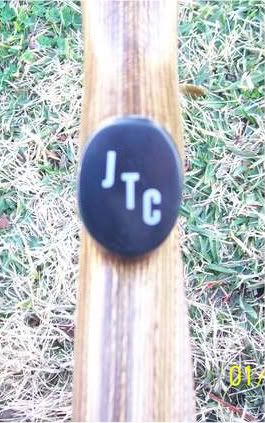 What do you folks think?
Mr Fixit