The raffle ticket was real!!
After a real run around by a not giving a darn gun shop's employees. I finally picked up the pistol late this afternoon. The dealer's employees started day before yesterday with "I'll look into it and call you back" which they never did. I managed to track down and call the raffle's manager and he followed up with two phone calls to the gunshop. My last call after being told by gun store's owner "I'll look into it and call you back". I told him I was on my way to pick it up that I had been promised return calls from 4 different people none of which followed through. I gave him specific first names of two people that assured me I'd hear back today one way or another. The owner wasn't the least bit apologetic. Blaming the problem on part-time people working for sweat equity for gun purchases. Being that there was no sales commission or anything toward their sales quota in it for the employee. Owner said "this B...S... is going to change real soon".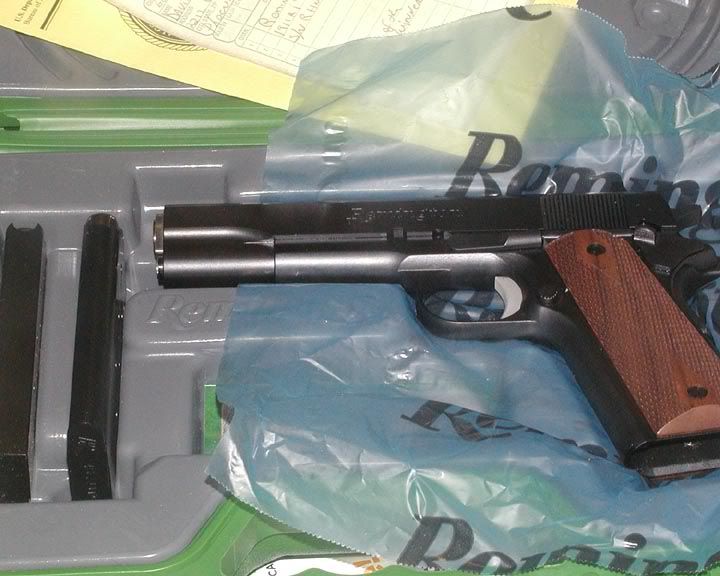 Despite the problems. I got a Remmy 1911, my second choice. The winner had to select the prize from one of apx 24 guns. My first choice was the Taurus 1911. The Taurus was stainless and had adjustable sights. The only wood and steel rifle that sparked an interest was a 270 Weatherby. When I selected it was not known if the Weatherby was 270 Winchester or 270 Weatherby chambered. I didn't want to deal with the chance of it being the Weatherby chambering at apx $90 per box for ammo. Being stubborn and still not having complete confidence in plastic handguns I opted for the 1911's.