Here the story I picked up a M39 Fin rifle, barrel was corroded, and stock was broken so I decided to make a fin sniper/target rifle but only modern.
I contacted lother walther and had them make me a barrel 27 inch target 11 degree crown chambered in original 7.62x54 R, the barrel is long chambered, I thread the barrel to 16 tpi / 60 degree as original, the made the extractor cut and shell lip with a dermal, worked well.
I made a receiver mandrill out of bar stock on the lathe then trued the receiver witch was almost perfect in the first place; fins did a hell of a job.
Ordered a tiger wood tacdriver stock from Richards micro fit gun stocks.
http://www.rifle-stocks.com/
Ordered Scope mount, Allen screws, side safety and pillars from ken at Rock Solid Ind
http://rocksolidind.com/products.html
.
Getting a hubber trigger from Tennessee Gun Parts
http://www.tngunparts.com
.
I mounted the Scope mount and glass bed it for further stabilization, it did not need it but I figured why not, it is a solid mount with the side locking screw, well made, I cannot say enough about this mount so far it is the best aftermarket mount I have seen oe tried for a M39/91 it Rocks, no pun intended
.
I lapped the lugs by cutting and old barrel butting a spring in the chamber and half a shell casing to push against the bolt.
I mounted a Falcon Optics Merlin 10x42T Tactical Rifle Scope, I got from Mel at Sniper central for $280.00
http://www.snipercen....com/falcon.htm
This scope to me is on par with the Super sniper I like the turret adjustments and retical better and it comes with side focus for less the super sniper.
So now I am waiting for the stock from Richards It cost me $225.00 for the 1 inch pad and 1 inch barrel channel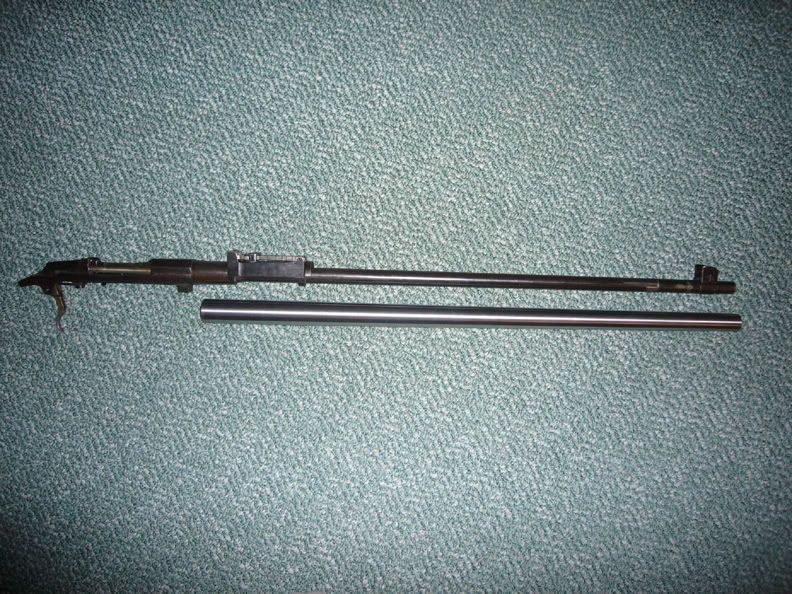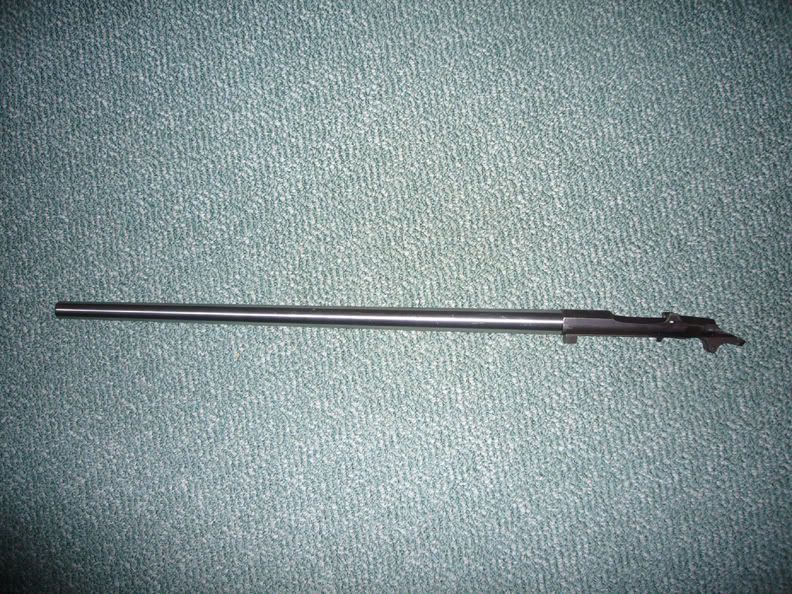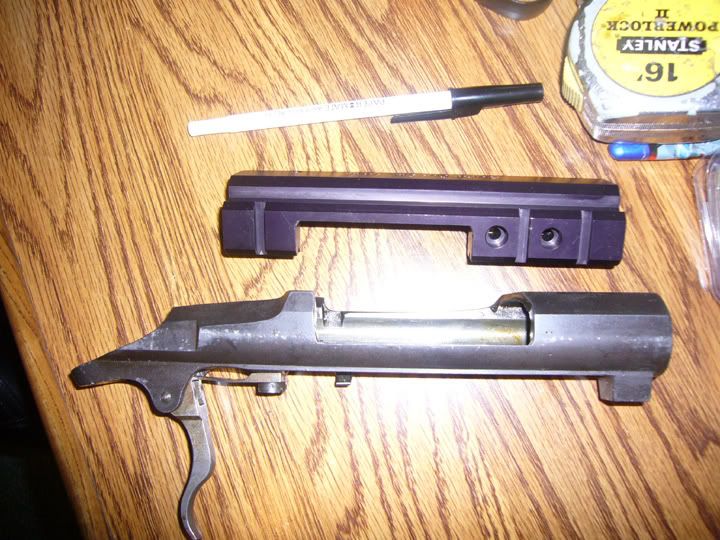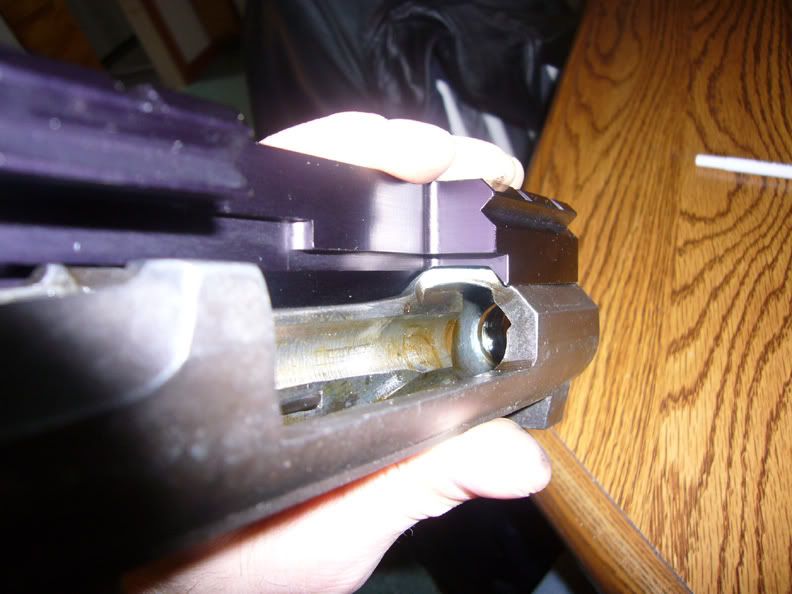 mount is great I glass bed it , it is solid as advertised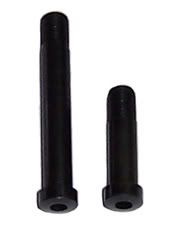 scope from sniper central Merlin Falcon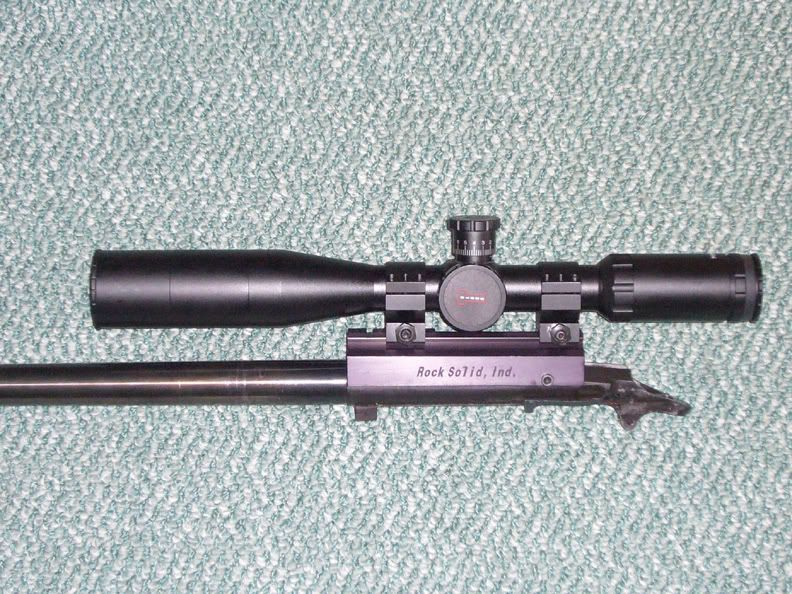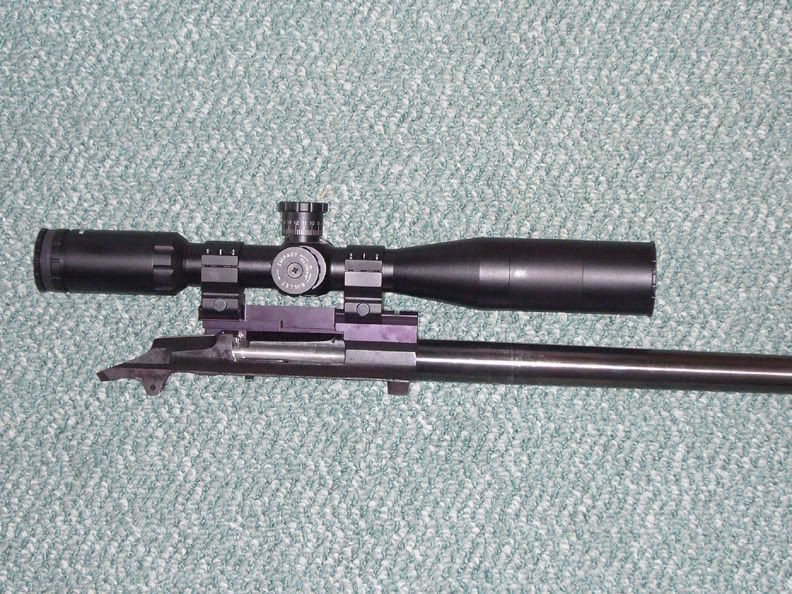 the stock is tacdriver tigerwood from richards micro fit, will be here in a week or so, also got some other parts coming from Rock Soild Ind: bolt handle, side safety and pillers as well as alan bolts
Stock is simular to this but tiger wood